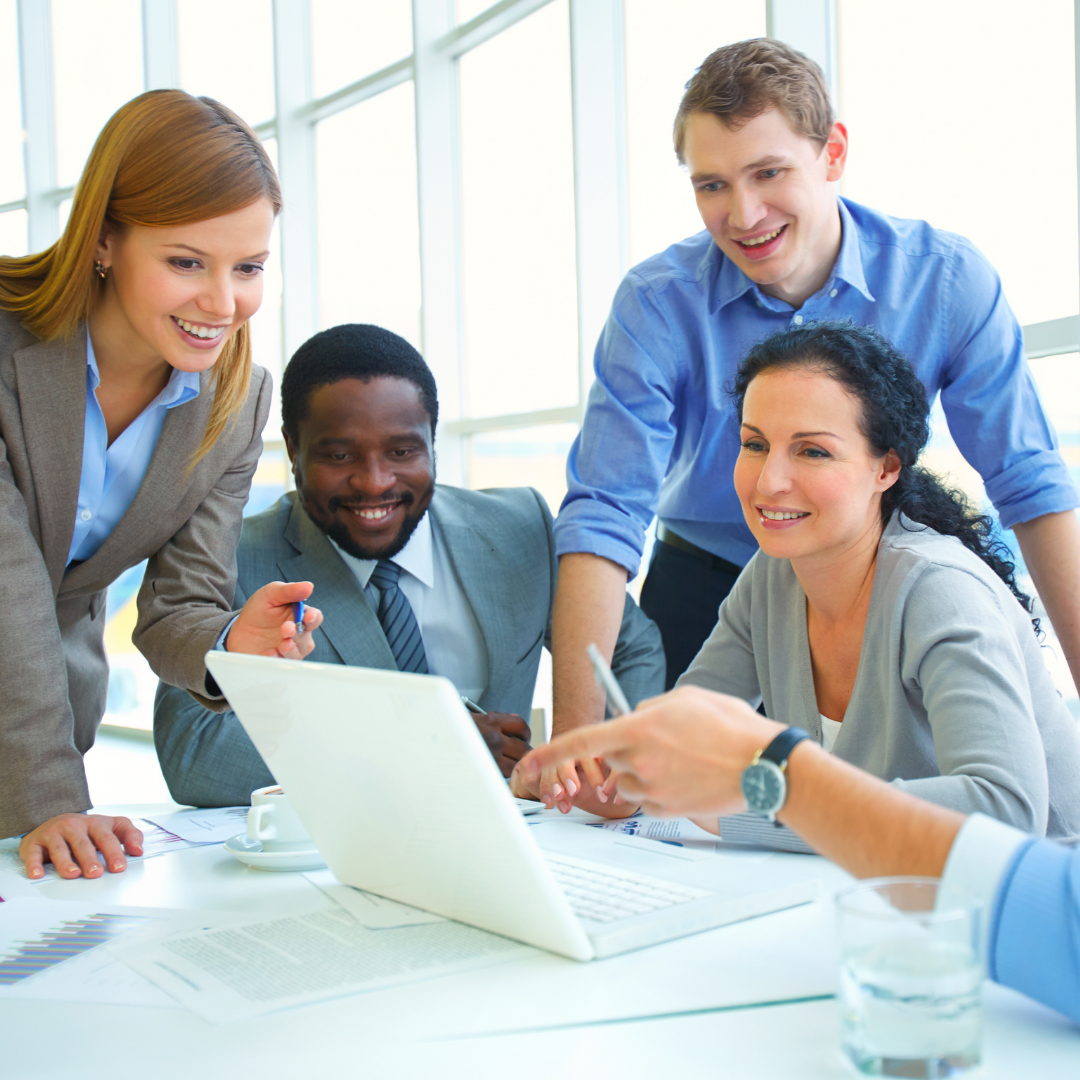 Project Coordinator
Q&A with an ALTA Contractor*
ALTA IT: What drew you to this career? 
Contractor: In 1989, I was introduced to Desktop Accounting by a CPA, Marsha Roudabush. She owned a Peachtree Support Center called MicroTech in Anderson, OH. She hired me as a Peachtree Consultant, and the rest is history.
ALTA IT: How did you find your way to where you are today? Share a little about your professional journey.
Contractor: The beginning of my professional journey started in 1985, when I was given a "Gal Friday" position after a year or so of college at a company called GPA Technical Consultants, Inc. – in this company, I was moved up quickly to HR Admin Assistant, then to Contracts Administration Division in Accounting, doing all Payroll and Accounts Receivable, until 1989. After going to work with MicroTech in 1989, I traveled all over the tri-state area within a 100 mile radius, and I was able to run a satellite office in Moraine, OH. If we skip forward to say, 1998, I was able to expand my experience with Great Plains Accounting Software and some other Desktop Accounting Software Packages like DacEasy, AccPac, Mass 90, Business Works; a wide range of accounting software experience was gained until 2001. In 2001, I started what I would say was the beginning of what would be a very lucrative and wonderful job at Shoptech Industrial Software, Inc. I was able to start as a HelpDesk Support Specialist to learn the software, and then moved to Account Manager with my own territory, then to Senior Consultant where I would do On-Site, Classroom, Webinars, and Consulting for Enterprise Resource Planning Software called E2 Shop System. I moved to Las Vegas in 2006, to run the Las Vegas Office and service the West Coast customer base; it was the best decision of my life. I absolutely positioned myself as one of the best consultants for Shoptech, and most requested. I built this with excellent managers, mentoring and of course, experience of sometimes learning from mistakes. I traveled for 10 years straight, every week, every month, and every year. In 2015, it took a toll on me physically and mentally and I ended up parting ways with Shoptech. I have since had a couple of positions that did not work out very well. Thankfully in 2019, I was hired as a Project Coordinator with ALTA IT Services, working at ADM. This is a great job with many different levels of challenges and tasks. I love this job for two reasons: one, I am learning so much and two, I was able to work from home during the pandemic and now have a hybrid role.
ALTA IT: What are some challenges you face in your industry?
Contractor: My experience was mostly with Accounting software and E2 Shop System software, and because it was more specialized for certain industries, I found it hard to be given opportunities as a Software Implementation Consultant for other software companies. Sometimes I was reminded of my age, and need to bring my skill set up to date for more recent versions of software, Microsoft Office, etc.
ALTA IT: What do you love about your career?
Contractor: I absolutely love software training whether in the classroom, on-site or web-based. I love interacting with people. The best part is taking a group of employees from manufacturing companies – office, shop floor (production), and management; coaching, training and mentoring them through the implementation and conversion of software, where they were worried, scared, not happy about change and when it is over and 3-6 months down the line, they are so happy, jobs are easier, processes are more efficient, each team is more productive and integration saved them so much work!! This is what makes me smile, gives me career satisfaction and success.
ALTA IT: What additional education or certification is required/recommended?
Contractor: I have a high school diploma and 1 ½ years of college. I was mentored, groomed and given all of the opportunities by women and men who knew what I was capable of and gave me the means to fly and create my own destiny, aka, hard work and determination.
ALTA IT: Any advice for people looking to get into this field?
Contractor: Determine what you like to do on a daily basis that you would not get paid for necessarily, and find a job getting paid to do it.  With this being said, I love accounting, training, software implementations, writing documentation, taking something new and having the opportunity to turn a business around to increase production, accurate costs, more efficient processes, this makes my heart race and puts a smile on my face.  Please DO WHAT YOU LOVE, anything less to me is not good!  I will say this, what I learned most in the last 37 years was to listen – you can't reach people, be successful in a team atmosphere  or find success unless you spend time listening.
*This contractor has been an ALTA employee for three years, and currently supports one of the world's largest nutrition companies.
Job Outlook
The Bureau of Labor Statistics (BLS) projects a 12% increase in demand for computer and information system managers, such as project coordinators, between 2016 and 2026 (ZipRecruiter).
Pay Outlook
The estimated total pay for a Project Coordinator is $67,156 per year in the United States area, with an average salary of $51,298 per year (Glassdoor).
The average salary for a Business Systems Analyst is $87,093 per year. The estimated additional pay is $14,493 per year, which could include cash bonus, commission, tips, and profit sharing. Salaries can range from $35,895 – $287,604 (Glassdoor).
Back to News & Events